Coachella bedeutet Boho Style, crazy People, top Musiker, Poolparties und jede Menge Spaß.
Mein erstes Coachella Festival hat mich auf jeden Fall komplett umgehauen.
Coachella means Boho style, crazy people, top artists, pool parties and lots of fun.
My first time at the Coachella Festival totally flashed me.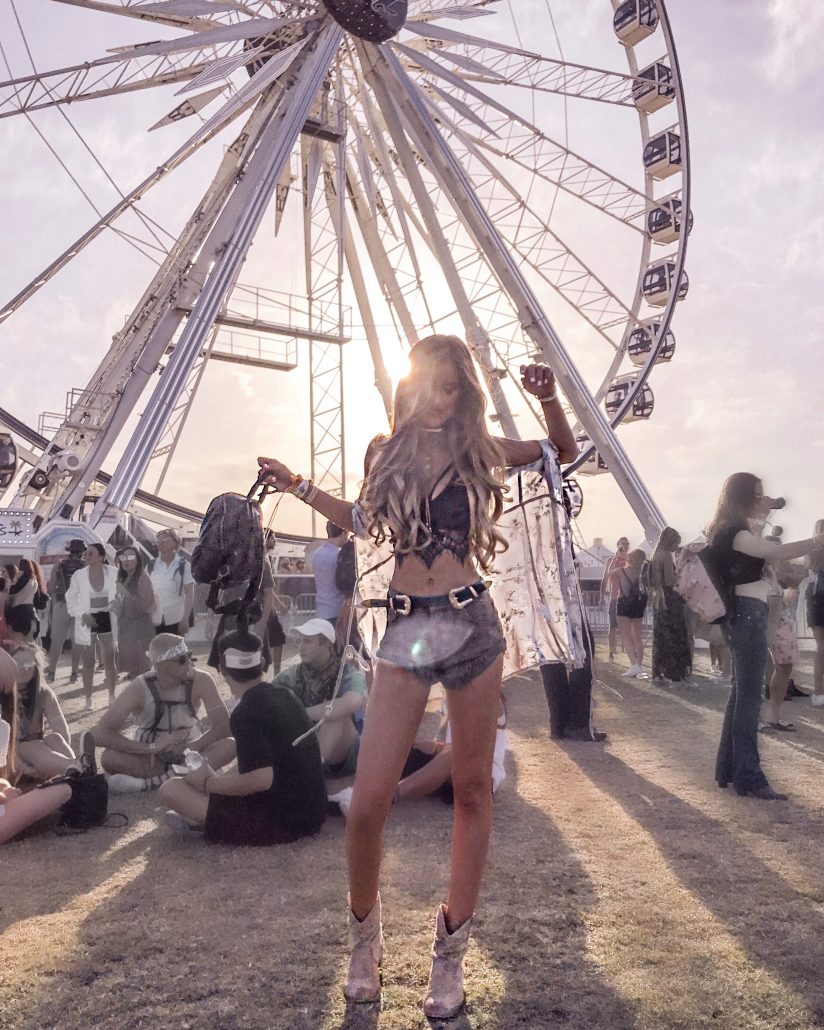 TAG 1 begann schon einmal angemessen mit der Foray und Vampped Poolparty im Anwesen von Silvester Stallone, das neben 16 Schlafzimmern auch einen riesigen Pool, sowie einen eigenen Tennisplatz umfasste. Die Drinks waren kalt, das Wetter heiß und der DJ top. Als Gäste waren unter anderem "Blurred Lines"-Girl Emily Ratajkowski, Star DJ Alesso und Kanye West's Ex Amber Rose vor Ort. In privater Atmosphäre ergaben sich interessante Gespräche, vielversprechende Kontakte und es war sogar noch Zeit zum Sonne tanken, bevor wir uns auf dem Weg zum Festival Gelände machten.
Day 1 started right with the Foray and Vampped pool party in the mention of Silvester Stallone, that includes 16 bedrooms, an enormous pool, as well as his own tennis court. The drinks were cold, the weather hot and the DJ´s great. Among the guests we found people like "Blurred Lines"-Girl Emily Ratajkowski, star DJ Alesso and Kanye West Ex girlfriend Amber Rose. In a very private atmosphere we had interesting conversations, made promising contacts and still had enough time to soak up the sun, before we made our way to the festival.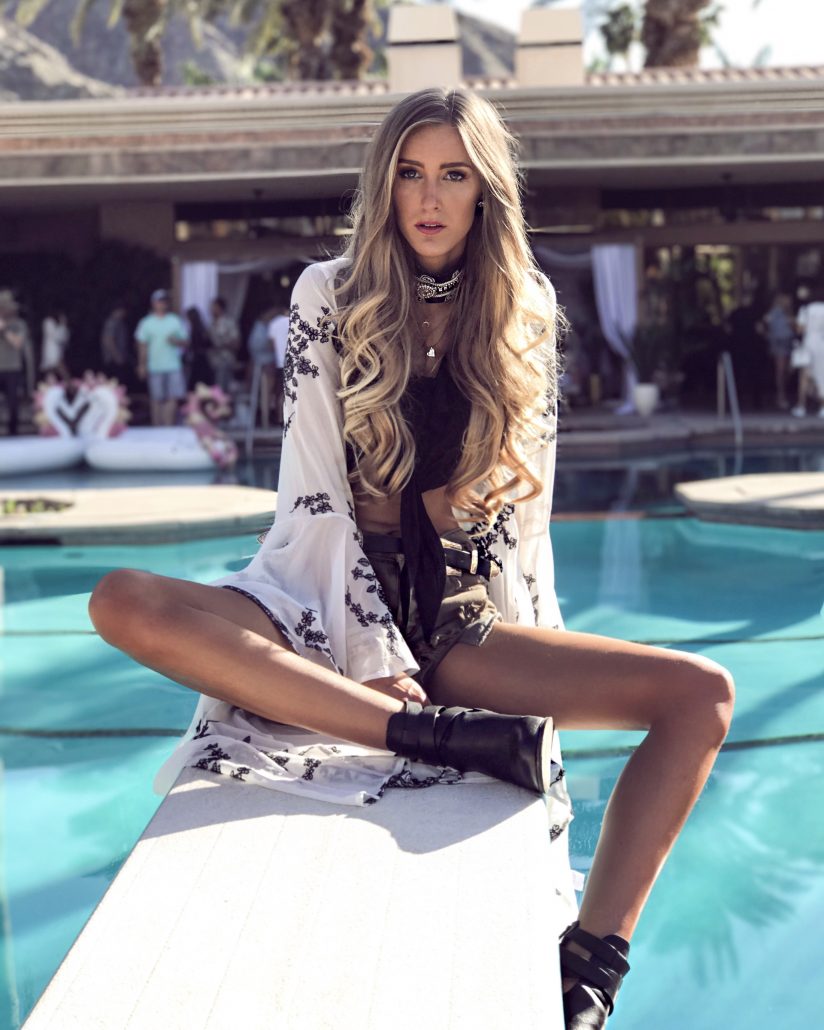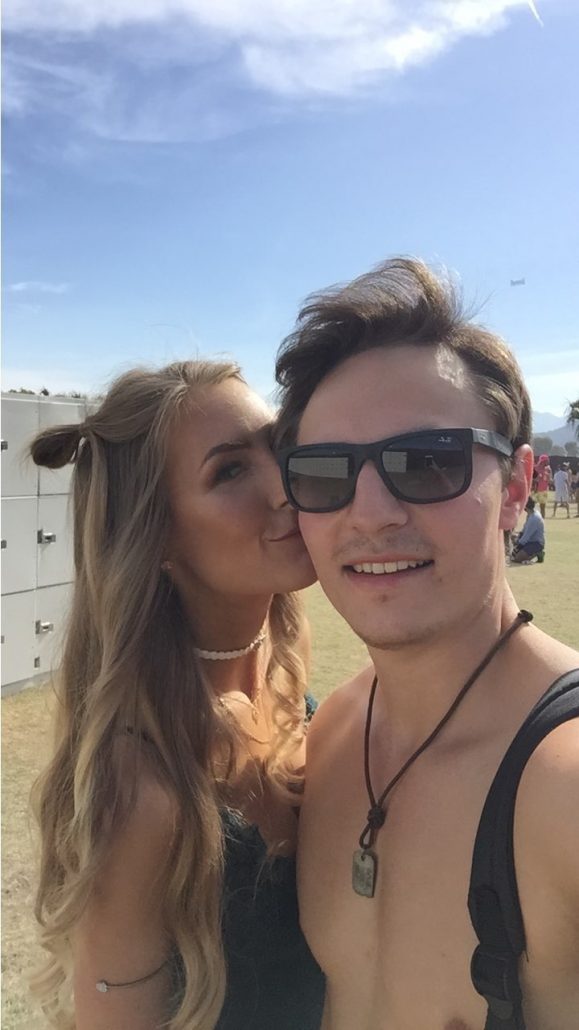 Die Parkplatzsuche dauerte vor Ort mindestens 45 Minuten, weshalb ich beim nächsten Mal wohl eher auf ein Uber zurückgreifen werde. Der Weg zum Gelände ist dann schon ein Erlebnis an sich. Massen von fröhlichen und feierwütigen Menschen begleiten uns den etwa 1 km langen Pfad entlang. Als ich dann das legendäre Riesenrad leuchtend in den Himmel ragen sah, war auch meine Vorfreude auf dem Höhepunkt und ein breites Grinsen machte sich auf meinem Gesicht breit. Die schwierigste Entscheidung auf dem Festival ist dann: Welche Künstler möchte ich sehen? Denn bei 7 Stages verpasst man zwangsläufig immer 6 Konzerte. Meine Top Acts in diesem Jahr waren Future mit Überraschungsgast Drake (ihr könnt euch vorstellen wie die Menge getobt hat), Marshmellow, der im Sahara Tent ordentlich eingeheizt hat, Hans Zimmer, von dem ich leider nur den Schluss sehen konnte und Lady Gaga, die eine 90-minütige Bühnenshow und weltklasse Stimme bot.
Searching a parking space on site lasts at least 45 minutes, so next time I would prefer to take a Uber. Walking to the festival ground is already a great experience. Masses of joyful and ready to party people accompanied us along the around 1 kilometer long path. I couldn´t stop smiling as I saw the big, legendary ferris wheel rising into the sky. The toughest decision on the fest is: Which artist do I want to see? Because with 7 stages you inevitably miss 6 concerts. My 2017 Coachella Top acts were Future with Special Guest Drake (you can imagine how the crowd went wild), Marshmellow, who literally teared down the Sahara Tent, Hans Zimmer, whom I was just able to listen to for the last few songs and Lady Gaga, who rocked the stage for 90 minutes with her worldclass voice.
Aber mindestens genauso spannend, wie die Acts, ist es, das Treiben auf dem Festival zu beobachten. Ganz normale Festivalbesucher flanieren neben bunten Vögeln oder A-Klasse Celebrities und Lady Gaga Fans feiern mit hardcore Ravern. Hier sind alle willkommen und alle fühlen sich wohl.
At least as exciting as the acts, was watching the ongoing hustle on the festival. Ordinary festival spectators, were strolling around side by side with crazy personalities or a-class celebrities and Lady Gaga fans celebrated the festival together with hardcore techno lovers. Everybody is welcome here and everyone feels comfortable.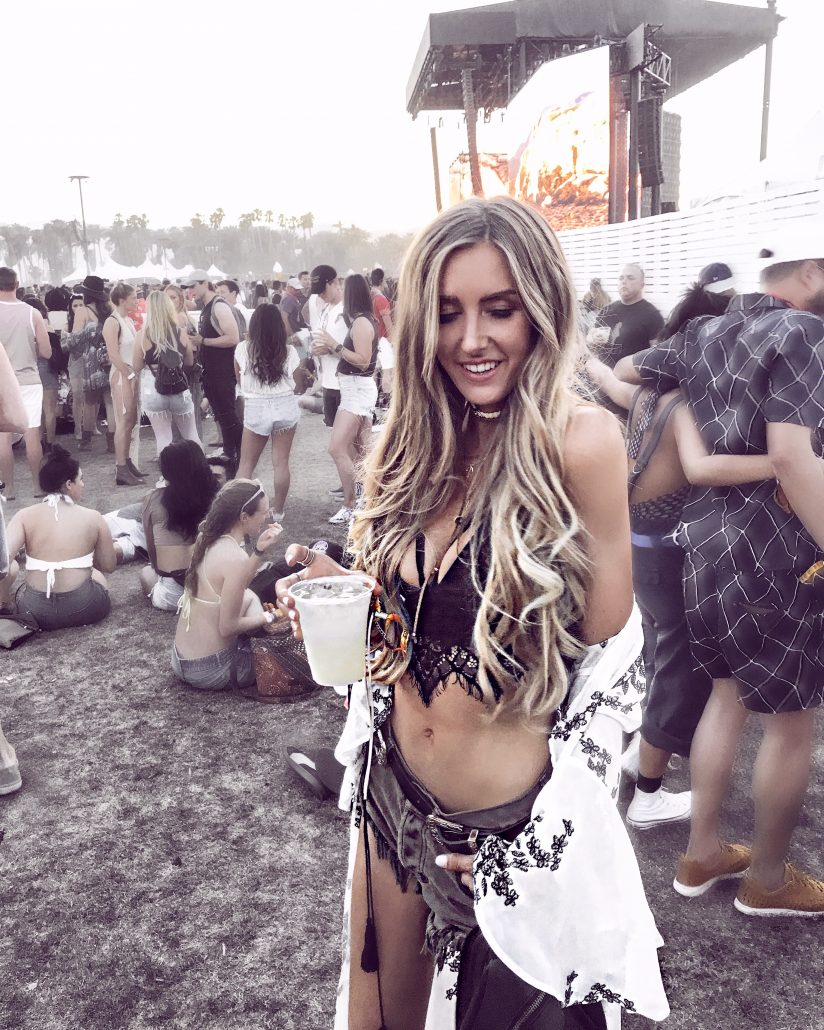 TAG 2: Die Coachella Poolparty von Revolve am Samstag Mittag war ein weiteres Highlight. Auf einem überwältigenden Privatgelände sorgten bunte Blumenwände, Essens- und Getränkestände, ein R&B DJ, sowie eine !!pinke Rollschuhbahn!! für die richtige Stimmung. Hier gilt der Satz: "Alle sind Willkommen" jedoch nicht mehr. Nur wer eines der begehrten Bändchen besitzt, darf an der gefährlich dreinblickenden Security vorbei und im exklusiven Kreis feiern. Dafür kann man dann mit einem frischen Schluck eiskaltem Kokosnusswasser am Pool für ein, zwei Stunden die Seele baumeln zu lassen und sich von der anstrengenden Nacht erholen.
Day 2: The Coachella pool party from Revolve on Saturday noon was another highlight. Colorful flowerwalls, foodtrucks, a R&B DJ, as well as a pink!! roller skating ring had been set up on a overwhelming private estate near the festival ground. "Everybody is welcome" is not valid for this kind of party. Only the lucky ones with a wristband are invited to pass the dangerous looking security and party in an exclusive circle of people. If you made it to the party you can enjoy a zip of chilled coconut water by the pool and connect or just relax from the exhausting night party before.
Ich werde das Coachella Festival 2018 definitiv wieder besuchen, vor allem auch weil ich von den zahlreichen, außergewöhnlichen Gerichten auf dem Festival nicht einmal die Hälfte probieren konnte. Lobster Mac and Cheese I am coming for you next year;).
I will definitely visit Coachella Festival 2018 again. Not only because there were so many exceptional food options and I didn´t even try half of them. Lobster Mac and Cheese I am coming for you next year ;).
https://lesliehuhn.de/wp-content/uploads/sites/10/2017/04/IMG_7359.jpg
3780
3024
admin
https://athleticsfashion.com/blog/wp-content/uploads/sites/10/2016/04/LeslieHuhn-Logo-grau2.png
admin
2017-04-30 09:15:28
2018-10-10 16:49:15
My First Coachella Experience